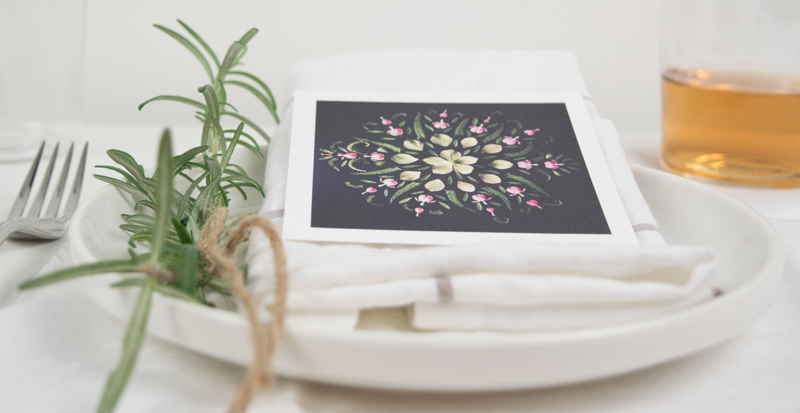 With the festive season just around the corner, gathering our nearest and dearest for a dinner affair of sorts is inevitable.  A beautiful tablescape and the most personal place settings are definite contributors to any successful dinner party.  Below, we outline 4 easy guidelines for incorporating photo prints to add a special touch to your next dinner party decor.
1. Pick a size that suits your place setting
We're partial to the Impressed 4×4 prints because they are the perfect scale complement to a dinner plate and napkin combination.
If you don't already have Impressed app, download it here for free and start making. (Bonus: shipping is free as of today!)
2. Imagery
Select images that are theme-appropriate and that your guests will appreciate.  This is a great opportunity to make a print of a summer memory you shared.  Alternatively, you could print still life photos such as flowers or architecture or a scene you know your guests will love.  The idea is that they would take their photo prints home after the party and paste them somewhere special as a reminder of where they've been or where they dream of going.
3. Utilize the back sides of your photo prints
The beauty of the Impressed prints is that they are printed on art-quality matte card stock, meaning, you can write on the backs of them beautifully.  No glossy smudge, and no ink seeping to the front side of the print.
For Thanksgiving, we love the idea of re-purposing the backs of our cards as an 'I am thankful for' list.  It'll give your guests something to do, aside from socializing and admiring your spread of course, while they wait for dinner to be served.  Plus, studies show that gratitude makes us happier.  (The proof is here:  check out the '7 scientifically proven benefits of gratitude', by Forbes).  Wouldn't you want the happiest of dinner guests?
4. Complementary table décor might include…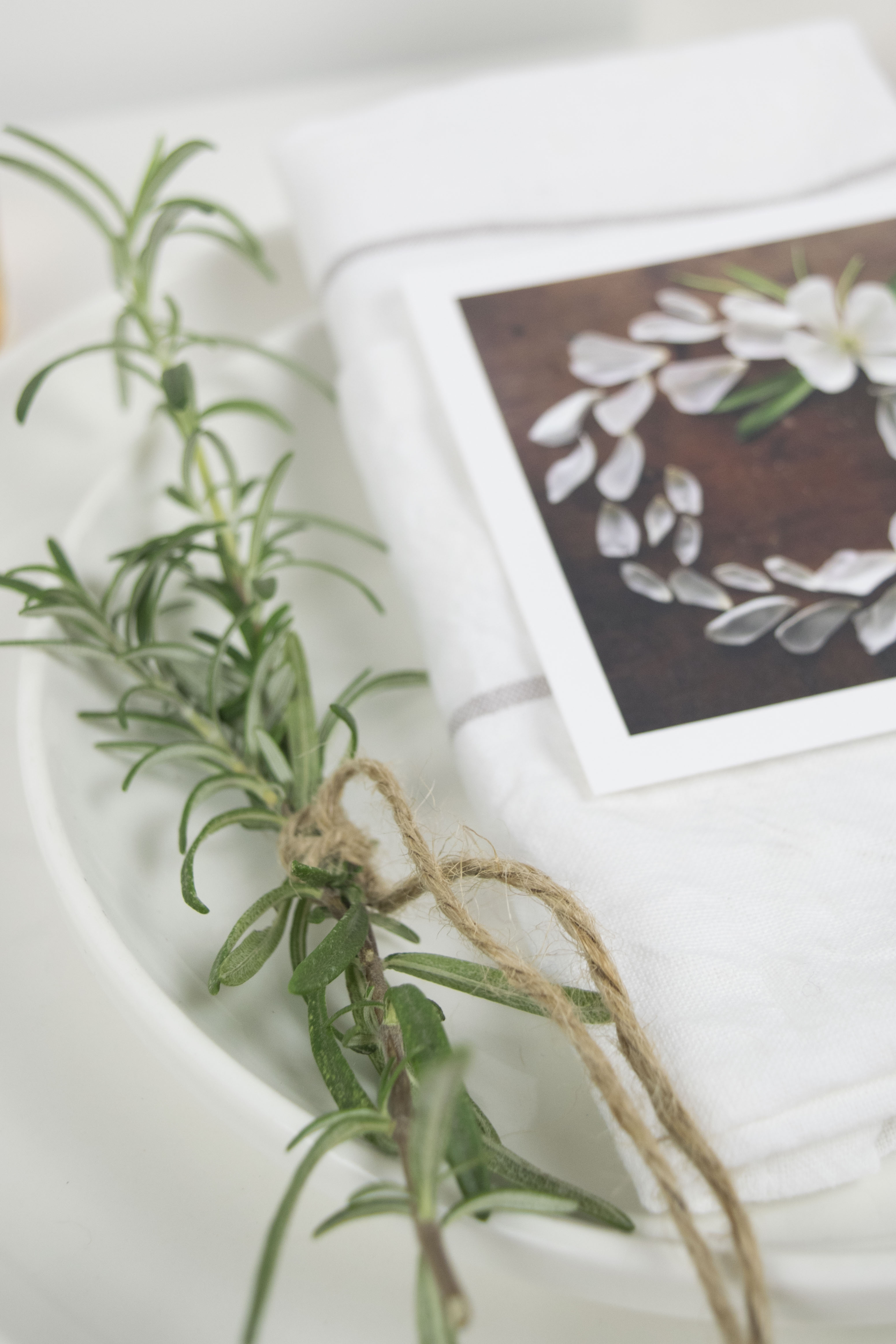 We're fans of playing up the seasons.  For instance, if we're planning a Thanksgiving dinner party, we might incorporate pumpkins, cranberries and Fall foliage.  If we're planning a New Year's Eve dinner party, we might include something more festive like colorful confetti and NYE hats.  If you're stuck on theme ideas, we've scoured Pinterest so you don't have to, and pinned table setting ideas to our Gather + Celebrate board.
Impressed's dinner party decor features prints by Instagrammer @larksnest