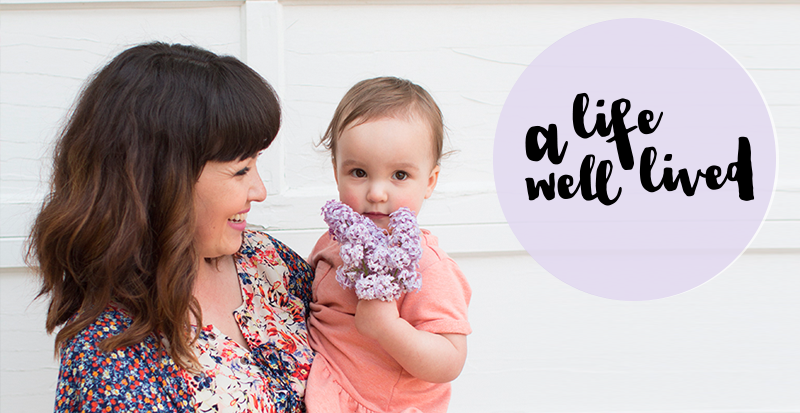 Meet this month's stand-out customer: Kassandra, aka @kastlescamponi.  Her life well-lived includes being a mama to sweet little Emery.  We've been eating up all of her tips on mom-dom, via her blog Kastles.  The practical fashion and decor ideas are a welcome add, proving that motherhood and trendiness can absolutely co-exist.  Read on as she divulges a few more nuggets, including her favorite kid-friendly picnic staples…
Homebase: 
Edmonton, Canada
As a mom on the go, what are your favorite resources for easily picking up on-trend and affordable pieces for your home?
Home Sense in Canada is a great resource, lots of on-trend pieces that aren't crazy expensive.  A lot of their stuff also goes on sale which is great.
Next DIY project on your list?
I really want to make a few choker necklaces.  I am on the hunt for the right materials at the moment!  Realistically, it is probably cheaper to just buy one but there is something so satisfying about creating my own!
Describe your ideal Sunday…
Sleeping in a little bit is always lovely which my husband lets me do at least once on the weekends.  Grabbing an iced chai latte on the way to church.  Then, having lunch outside at Café Bicyclette is a real treat, especially if I splurge and get the poutine.  Then, heading home for my daughter's nap time, and if I am lucky, having a nap myself.  A BBQ in the backyard for dinner followed by a walk with my family is always a nice way to end the day.
Your favorite use for Impressed photo books or prints?
Creating little projects with them, whether it's a little DIY, or around our house, or making a gift with them.  The prints also make great gift tags!
We noticed you recently commented on loving a good picnic (who doesn't?!).  Now that we're into Summer, any good staples for a kid (and mom) friendly picnic?
Blueberries and raspberries are great staples because they are yummy and there is almost zero prep work needed!  Watermelon is always a hit too.  Make sure you pack lots of wipes, haha!
Download Impressed app for iPhone.
Download Impressed app for Android.
Want to be featured as our Life Well-Lived user of the month?  Tag your photo projects #impressedlove so we can find you!
All photos by Kassandra Camponi