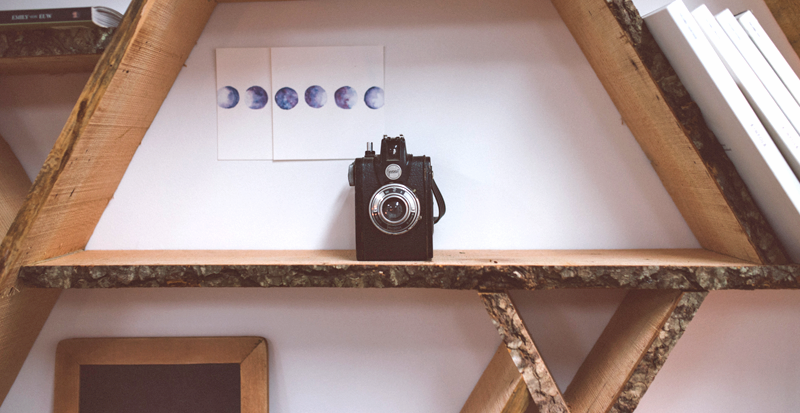 Photos and DIY by this month's feature customer Sara.  Check out her life well-lived interview here.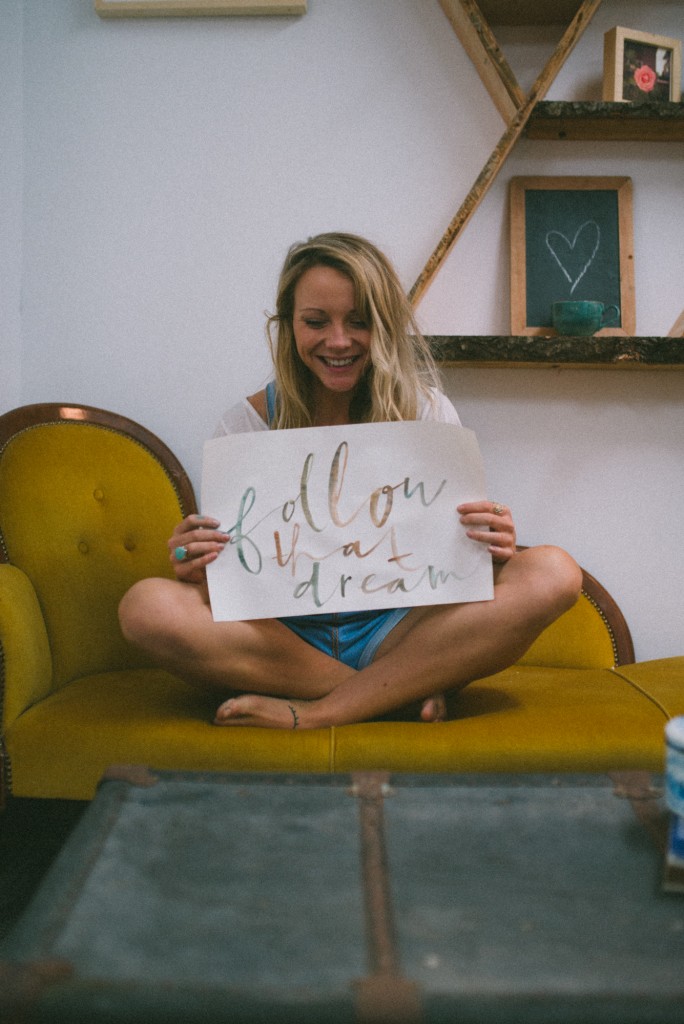 What you'll need:
watercolor paints
brush
paper
a pinch of salt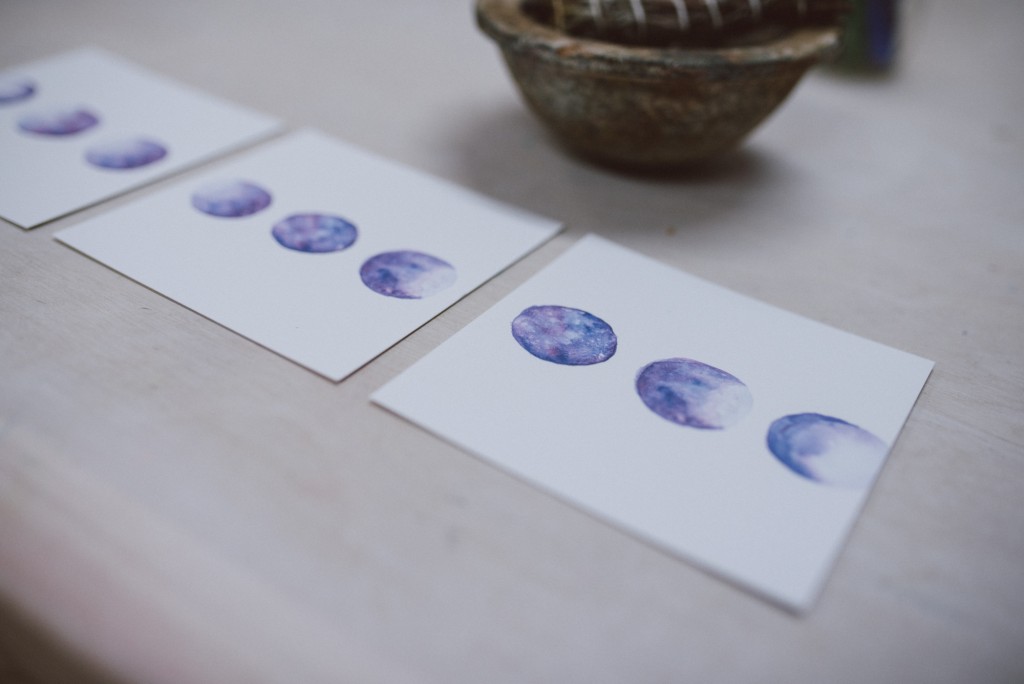 Steps to creating your phases of the moon wall art:
Step 1
Pick your colors.  I like to have 2 shades of my feature color:
Full-strength
Faded shade, achieved by blending a bunch of white into it
Step 2
Use the faded shade to paint all of your moons identically.  If you'd like them all printed as separate prints, I would recommend painting each one on a different page, so you can easily photograph later.  Otherwise, feel free to paint a few phases on one page and photograph them altogether so you can have a few moons on one print.
Step 3
Let your first paint coat dry halfway.  Slowly add more full-strength color to each moon depending on its phase.  You can also add a little salt after your second coat of paint to add some more moon-like detail!
Here's a quick guideline;
full moon = full color
half moon = fill using the full-strength color on the left or right
Step 4
Let your moons dry, and photograph each phase separately, using your iPhone or DSLR.
Step 5
Using Impressed App (iPhone / Android), select your desired prints size.  I went with the 5×5's, un-bordered, and made sure each moon phase in a grouping was cropped and sized consistently.
Step 6
Style on your walls — you can frame, use washi, or include them in any gallery wall.