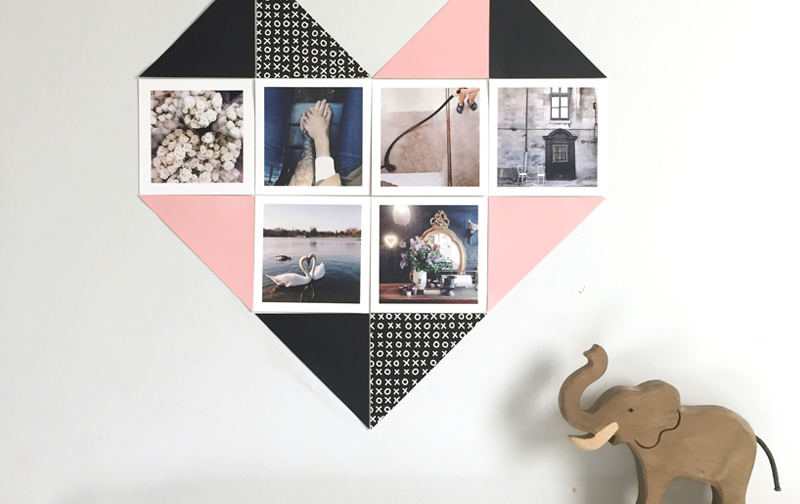 4 Easy Steps to getting a Polaroid Heart lookalike, using Impressed App's free  'I Heart You' kit
1. In Impressed App, select your desired print format and tap the MAKE button.
2. Once prompted, choose the No Borders option for your set of prints.
3. Select the Free Artwork photo source.
4. Select all 7 pieces to the 'I Heart You' kit, including the instruction card.
Once you receive your kit + prints, build your heart using the simple instructions on the instructions card.  If you'd like to save a print, feel free to use the e-instruction card below instead!
Quick note: the Free Artwork section is currently available until February 14th and only in the iPhone version of the app.  Download Impressed for iPhone/iPad.  If you're an Android user, download Impressed app here and try your hand at this heart wall collage instead.