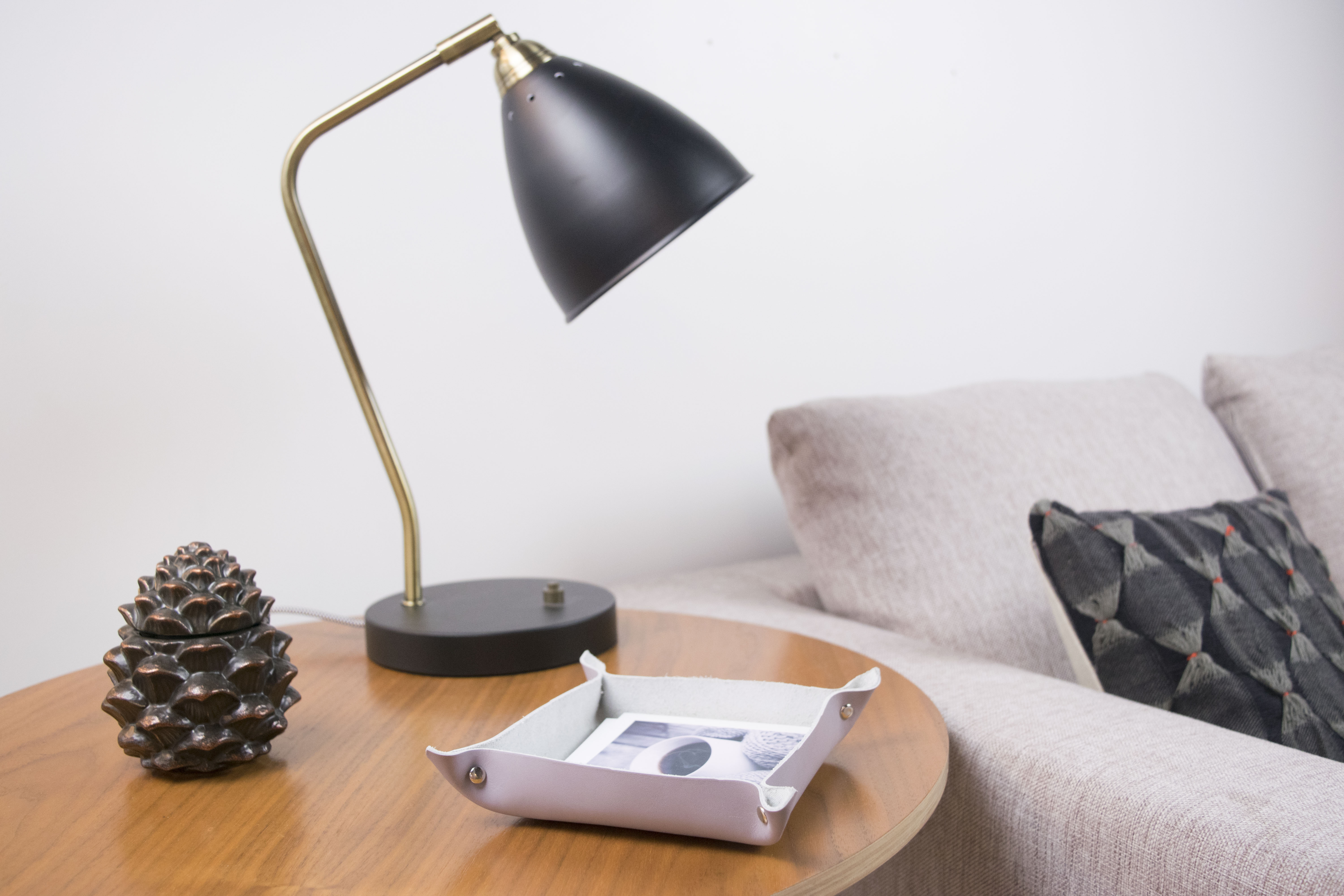 Just over a week ago, we posted the first part to our Made with Love gift guide series.  Today, we'll take you through one of the easiest and inexpensive DIYs we've ever tried: a handmade leather catchall.  This one has been sitting on our Pinterest DIY Projects board for months!  Inspired by a tutorial we saw on The Everygirl, our version is perfectly measured to double as a holder for a set of Impressed prints.
Make one for everyone on your list in one swift afternoon.  Be sure to keep one for yourself to help contain that entryway clutter too!
What you'll need:
a piece of leather of your choosing (expect to pay around $5 per tray)

if you're making one to fit our 3×3 mini prints, you'll need a piece that's 14 x 14cm
for a tray that'll fit our 4×4 prints, you'll need a piece that's 16.5 x 16.5cm

sharp scissors
double cap rivets
leather hand punch
white pencil or marker
flat pliers or a hammer
ruler
Directions:
Step 1
Cut your leather to the desired size, using your ruler and the measurements above.  If you're hammering out a few of these, we would suggest cutting them all out at the same time.
Step 2
On the inside of your leather piece, use your white pencil/marker to mark 2 dots at each corner (these will become your holes), for a total of eight.
On the 14 x 14cm piece, each dot should be: 2cm from the corner, 0.5cm from the edge.
On the 16.5 x 16.5cm piece, each dot should be: 2.5cm from the corner, 1cm from the edge.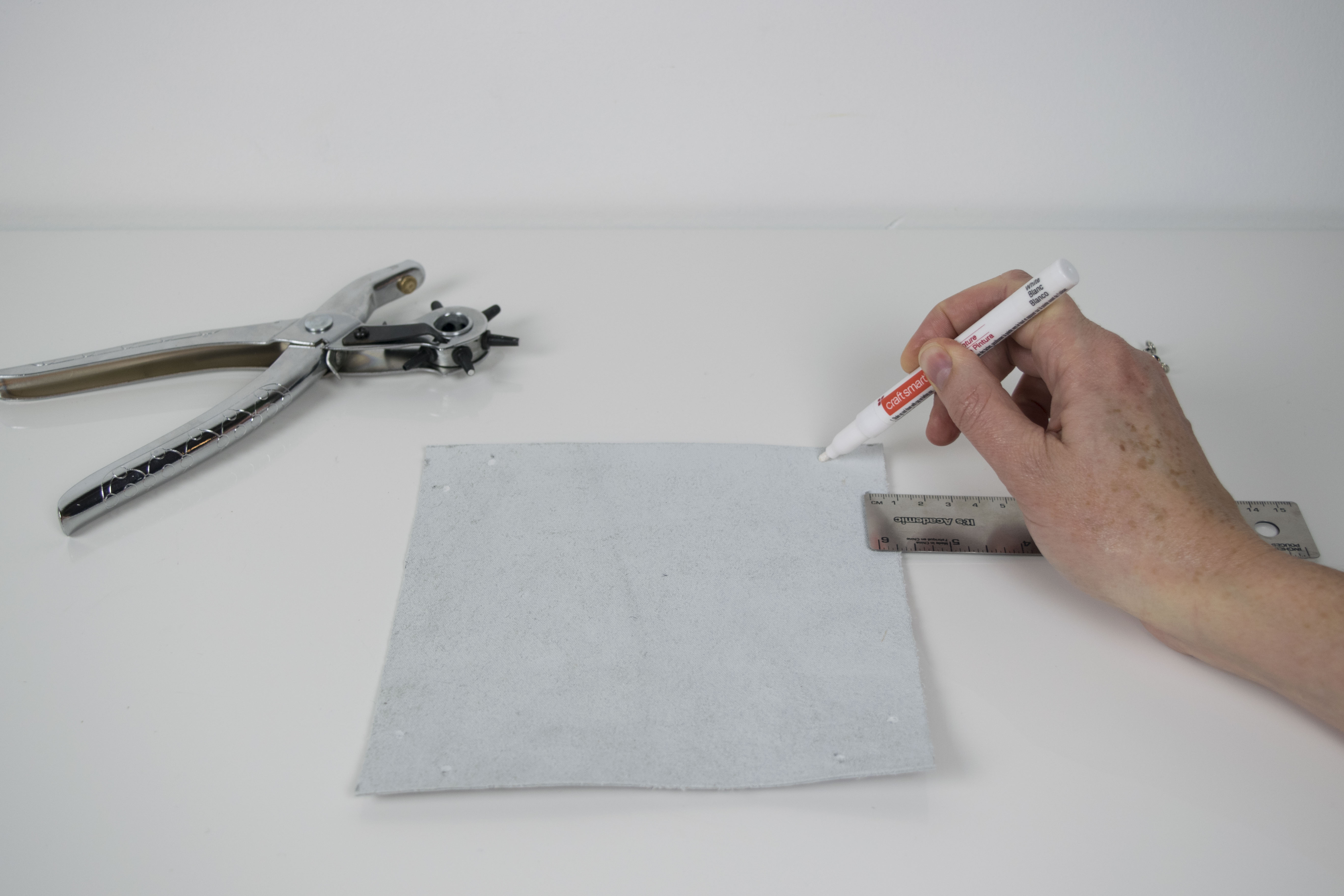 Step 3
With your leather punch, punch holes where your white dots are.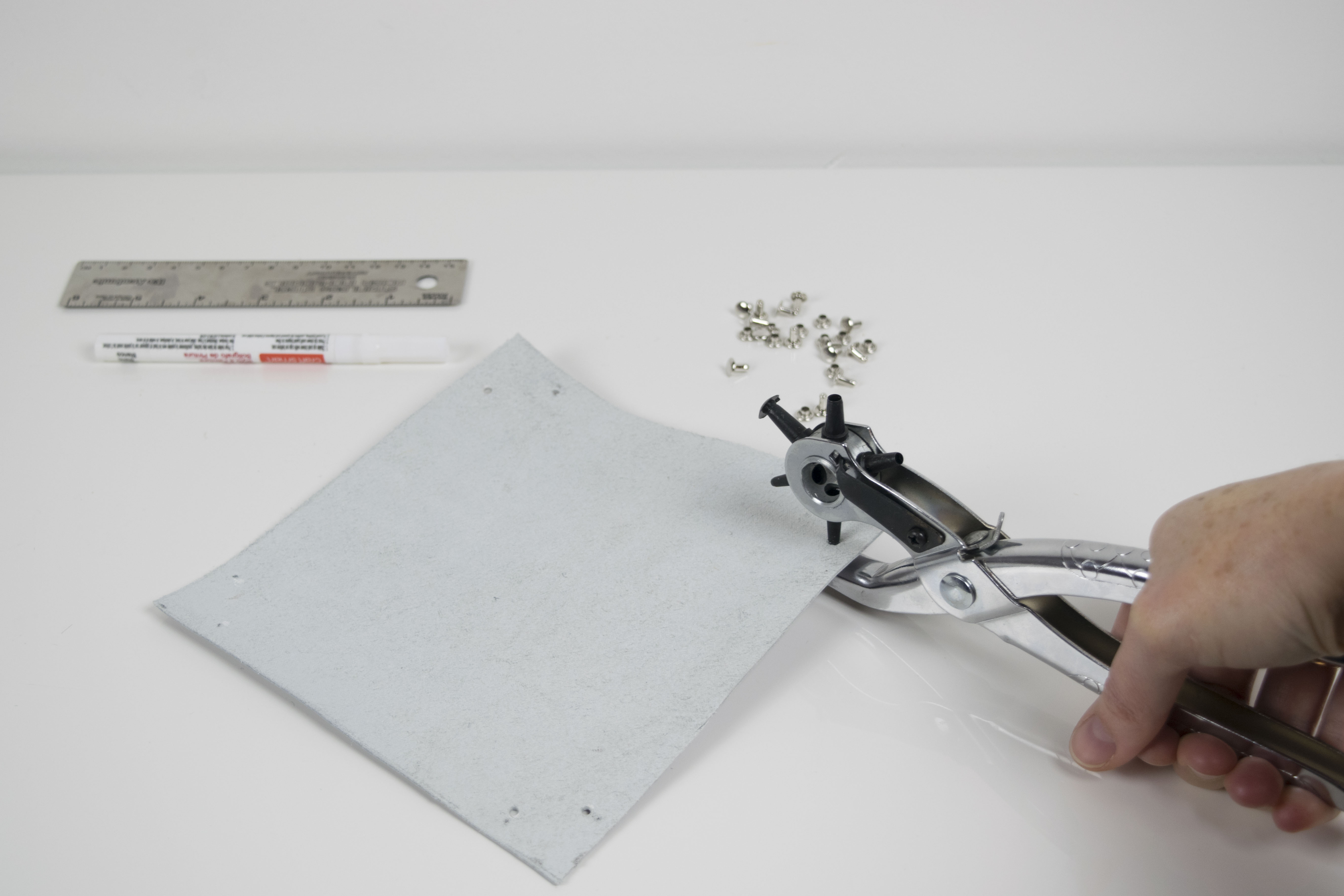 Step 4
Gather each corner, put your rivets through each one and snap into place.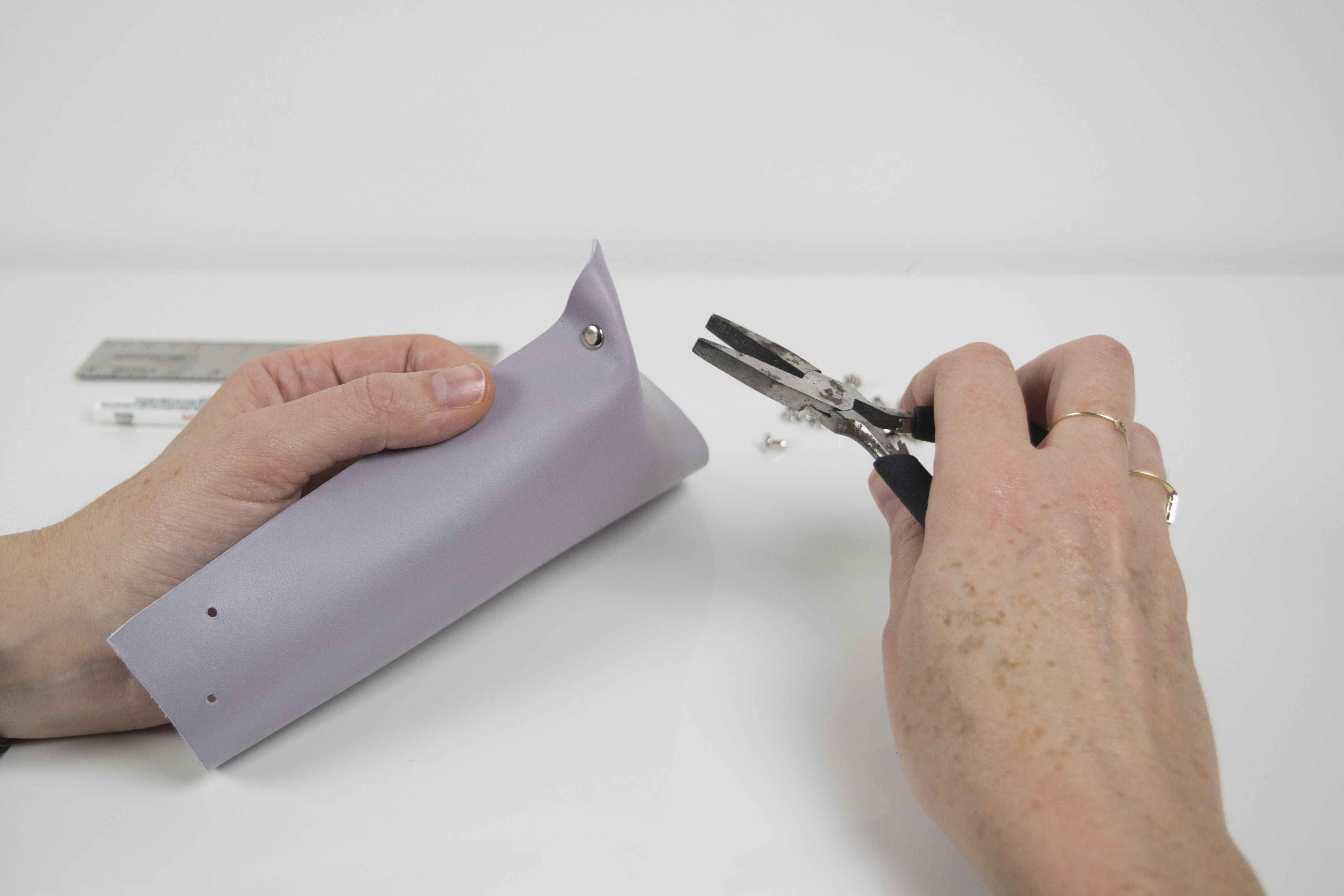 Step 5
Use your pliers to squeeze the rivets together on each corner until they feel secure. A hammer works well here too.  You may have to be patient with this step as in our experience, the rivets sometimes break and we have to start Step 4 again, but your rivets package should have plenty to cover!
Step 6
You are done! Place your prints in your new leather catchall for an easy gift!
Check out the rest of our holiday DIY gift guide.
Photo prints available on Impressed for Android, and Impressed for iPhone.
Up your gift game with this easy #DIY (it only took us 10 minutes!). Our 6 step tutorial: https://t.co/f1ZF11bZsI https://t.co/c0mMhMzF05

— Impressed (@impressedapp) December 20, 2015